What Foods Are Beneficial For Reducing High Serum Creatinine
2014-03-15 11:28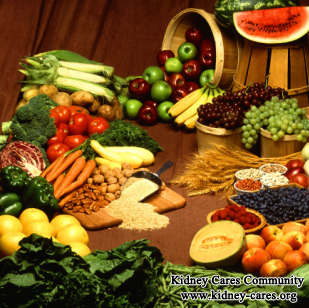 There are certain foods that you can adapt to help reduce high serum creatinine levels. The relationship between creatinine and food is very important because too much intake of certain foods will increase serum creatinine level and cause further kidney damage. You can follow a diet to reduce your high serum creatinine as long as you limit the intake of certain foods. And the following are certain foods which are beneficial for reducing high serum creatinine naturally.
1. Low protein intake
As we all know, protein is a necessary element to maintain muscles and repair tissue when needed. However, it produces certain wastes into our bodies such as urea which is not easily discharged by the kidneys. Thus, if your kidneys have been already damaged, protein may increase level of creatinine.
2. Balance phosphorus and calcium intake
When experiencing kidney problems, you will have high phosphorus level and low calcium level, so it is necessary for you to steer clear from foods which are high in phosphorus. Thereby, you should avoid taking too many nuts or cheese and also try not to drink coca cola or beer.
3. Monitor sodium intake
Balancing sodium intake is important because it can increase serum creatinine levels. Having a certain amount of sodium is necessary for the body but it is not good for having too much of it. It is better for you to avoid high sodium content foods such as pickle, bacon, canned foods and processed foods and so on.
4. Foods having diuretic effects
Diuretic helps stimulate the kidneys to produce more urine, thus taking away more waste products including creatinine. Some foods such as celery and watermelon can be used as the most natural diuretic. Whereas, normally these foods are also high potassium content. Thus, you should be aware of the foods that contain large amounts of it if you have elevated potassium.
Food is one natural way to reduce high serum creatinine level. However, food therapy can not treat high creatinine radically. The radical treatment for high creatinine should be targeted at repairing kidney damaged tissues and improving kidney function.