What Causes Creatinine To Be High
2013-08-23 11:51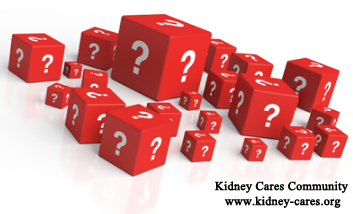 Creatinine is a main factor to check whether your kidney is damaged. Creatinine is a chemical waste which is filtered and eliminated when it passes through kidneys. It is a by-product of normal muscle contraction. The normal level of creatinine of male is 0.6mg/dL to 1.2mg/dL, female is 0.5mg/dL to 1.1mg/dL. High creatinine is that the level of creatinine is higher than normal level. What causes creatinine to be high?
Kidney disease: creatinine is a katogenic product of creatine which is stored in muscle and plays a major role in energy product. Creatinine enters the circulation and is discharged out the body by kidneys. When kidney is impaired, it can not be discharged out and accumulate in the body, leading to the increase of creatinine. However, high creatinine is not a good marker for early stage kidney disease, because it can not rise immediately unless the kidney function has been lost about 40 percent.
Eating to much meat: creatine can be made by normal muscle contraction. Also, it can be made from the foods we eat. If we eat much more meat, such as beef, pork and fish and so on, the level of creatinine will be higher. If your kidney is normal, it can excrete out the creatinine from the body. In a few days, the level of level will become normal. However, if your kidney is damaged, creatinine level will increase.
Drastic physical activity: after doing strenuous exercises, if you check the level of creatinine, you can find it is high. This is because strenuous exercise can produce more creatinine.
There are some other factors can cause high creatinine, such as dehydration, medicines, over-tiredness, high blood pressure, diabetes and glomerulonephritis and so on. All of these factors can cause the increase of creatinine. Therefore, if you find your creatinine is high, you have to go to hospital to check it for a few times, and see what causes the high creatinine. Only in this way, can you receive effective treatment.