How Does Heat Affect Stage 4 Kidney Failure
2014-06-18 01:51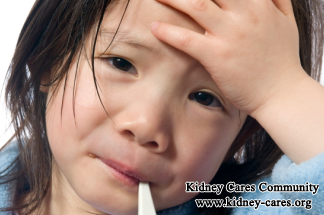 Heat is a significant cause of kidney failure. Heat injuries can be divided into categories. One is classical heat stroke and the other is exertional heat stroke. Exertional heat stroke is more related to kidney failure. Not everyone with exertional heat stroke will develop renal failure. A combination of events must occur in the body for a heat injury to lead to kidney damage. In this text, we will tell you "How Does Heat Affect Stage 4 Kidney Failure".
1. Low blood pressure
When someone has extreme heat, she or he may cool itself. In this case, the body will increase the amount of sweat being produced. This causes dehydration and can lead to a drop in blood pressure.
2. Disseminated Intravascular Coagulation (DIC)
Disseminated Intravascular Coagulation is a complex series of events which can also contribute to kidney failure. When you have high body temperature, it can damage the lining of blood vessels, which can cause the body's blood clotting mechanisms to malfunction. This causes excessive blood clotting but eventually leads to abnormal bleeding and damage multiple organs, including the kidney.
3. Renal hypoperfusion
To lower its temperature during heat stress, the body will dilate the blood vessels closets to the skin in order to disperse as much heat as possible. Dilating blood vessels can further cause a drop in blood pressure. In order to maintain perfusion to vital organs, the body will constrict some other blood vessels, including those which supply the kidneys. This can cause a dangerous drop in blood supply to the kidneys, contributing to kidney failure.
Heat can damage many body organs, so once you have heat, you should not neglect it and take correct methods to manage your heat. For the correct therapies, you can leave us a message to kidneycares@hotmail.com or consult our online experts freely.