How Much Protein Can You Consume A Day with Stage 4 Renal Failure
2014-04-03 10:04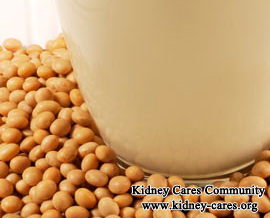 Though protein is indispensable for body building, it should be limited for kidney patients. In different stages, there are different requires for protein intake. How much protein can you consume a day with Stage 4 Renal Failure?
Healthy kidney can easily remove protein wastes, even when very large amounts of protein are eaten. But for people with stage 4 renal failure, it indicates a severe decrease in kidney function. Your kidneys lose the ability to remove protein wastes, as a result, protein wastes build up in the blood and cause high BUN and creatinine level. A low protein diet can make your kidneys process less protein waste, which reduces waste build up in the blood. It also reduces the workload on the kidneys and may slow down the progression of kidney failure.
In stage 4 renal failure, you may be advised to reduce protein to 10% of calories intake each day. In other words, you can eat 0.4 g/kg protein per day. But to satisfy the need of body and avoid malnutrition, you can eat some high quality protein, such as egg white, milk, lean meat, poultry and fish, for high quality protein produces less wastes and provides enough essential amino acids.
Diet is closely bound up with renal failure progression. Besides protein, you should attach importance to other aspects. You should moderately supplement vitamins, because they can boost immune system so as to help you fight disease. Onions, peppers, kiwi fruit, cherries, guava, etc are all good choice. Besides, low fluid, low sodium, high fibers, high calories are also beneficial for your medical condition.
In order to live a more healthy life, you had better talk with your doctor. If necessary, you can leave a message or contact our online doctor. We will help you make a wise decision.