Leg Cramp in Stage 4 Kidney Failure:Causes And Treatment
2013-08-30 14:02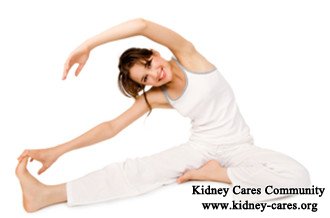 Leg cramp is a common complaint for people with stage 4 kidney failure. It can be very painful and even make the patients awake all night.
Causes of leg cramp in stage 4 kidney failure
Cramp, especially leg cramp is common among renal patients. Leg cramp is thought to be caused by imbalance in fluid, but may also be caused by nerve damage or blood flow problems.
Potassium deficiency may contribute to leg cramp in stage 4 kidney failure.It is a mineral which can help the body use energy and build muscle as well as make the bone strong.If the potassium level reduces below normal level due to certain causes like diuretics, it can cause potassium deficiency, thus resulting in leg cramp.
If you are a diabetic,poor circulation is very likely to occur in extremities due to high levels of blood sugar and fact. If legs can not get adequate blood supply, it may result in leg cramp.
Another possible cause of leg cramp in stage 4 Kidney Failure is low levels of calcium in body.As the kidneys fail to remove phosphorus from body,high levels of phosphorus will build up in body.To balance the levels of phosphorus and calcium, the calcium level in blood will be lowered.
Treatment for leg cramp in stage 4 kidney failure
To find an effective treatment for leg cramp, the first thing is to figure out the causes. If you have no idea about the causes, you consult with our online medical professional for an answer!
Here are some tips to relieve leg cramp in stage 4 kidney failure.
-Stretch the muscle
-Take a warm shower or bath to relax the muscle
-Correct the imbalance of minerals in body
-Massage the muscle
If you want to know detailed information about how to perform the above tips, you can email to kidneycares@hotmail.com .