How Do Kidney Patients Deal With Side Effects Of Western Medicine
2017-04-29 03:19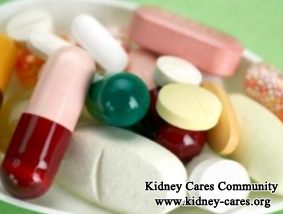 Immunosuppressive agents is widely used in western medicines for kidney disease. It main function is to inhibit your own immune system so as to reduce immune complex deposits and protect renal function.
However, as we all know, like steroids, Immunosuppressive agents will produce more side effects. Over time, they can caus life-time damage to your body.
Take cyclophosphamide for an example, patients with long time of cyclophosphamide will suffer from hemorrhagic cystitis, hair loss, liver function damage, etc. Young patients may also experience menstrual disorder, Azoospermia or Oligozoospermia.
Other immunosuppressive agent can also have the above side effects. However, cyclophosphamide has one fatal weakness. That is, long time use can induce lymphoid malignancy, leukemia and other incurable diseases. In this condition, kidney patients need to take regular tests to know your condition eariler.
Other medicines like Cellcept and tacrolimus may increase your risk of skin cancer. Ciclosporin can cause hyperlipidemia, anemia, stroke, high blood pressure and other side effects, which can cause irreversible injure to your kidneys.
In order to treat kidney disease effectively and naturally, our hospital creates a combined therapy with western medicines and Chinese medicines. This can reduce the use of steroids and immunosuppressive agents while increase the permeation of Chinese medicines. Chinese medicines can arrive at kidney lesion directly through skin permeation. They have the function of dilating blood vessels, improving blood circulation, preventing inflammation and coagulation, degrading extracellular matrix and providing nutrients. These functions can gradually restore kidney damage and improve renal function gradually. All Chinese medicines come from nature so more and more patients have come to our hospital for treatment. Our contact information is kidneycares@hotmail.com and 008618330110929.