Swelling Disappears, High Creatinine Level Reduces After 15 Days Chinese Treatment
2016-05-28 08:23
This grandpa is 82 years old. After our 15 days of Chinese medicine treatment, swelling disappears, body weight reduces 11.7kg, serum creatinine level is reduced to 145umol/L from 263umol/L. He is very happy.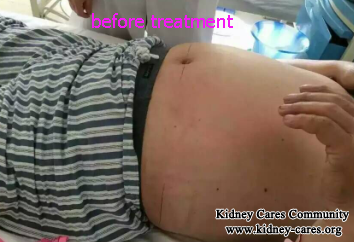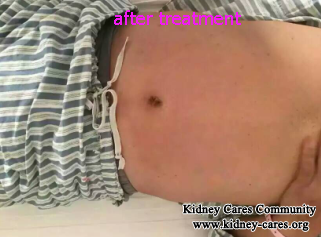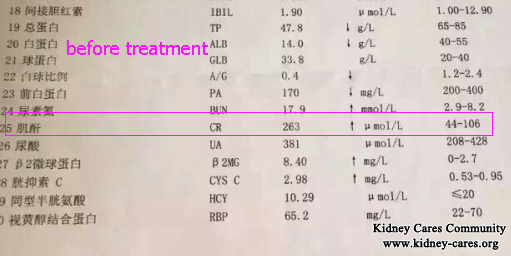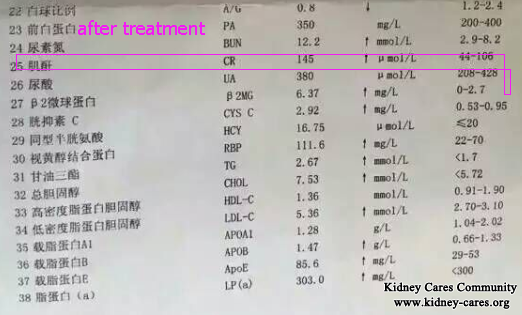 We gave grandpa Four One Chinese Medicine Treatment, including
Micro-Chinese Medicine Osmotherapy
This therapy aims to repair kidney damage and improve renal function. When kidney function is improved, complications like swelling and high creatinine level will be relieved from the root. Micro-Chinese Medicine Osmotherapy is used externally and micronized Chinese medicines are collected into two medicated bags. Active ingredients in Chinese medicines can arrive at kidney lesion directly through skin permeation with the help of osmosis device. Through dilating blood vessels, improving blood circulation, preventing inflammation and coagulation, degrading extracellular matrix and providing nutrients, it is able to stimulate the self-healing ability of injured kidney cells.
Medicated foot bath
It is another characteristic Chinese medicine treatment in our hospital. It can help improve blood circulation, regulate blood pressure, promote metabolism, improve sleep quality and enhance immunity. It is really beneficial for kidney patients. However, it does not mean all patients can take foot bath. Patients who have serious heart disease, inflammation or skin problem in foot, serious blood clots are not recommended to take foot bath therapy.
Medicinal soup
There are different dosage and medicines according to different condition. We will provide you dosage and medicine for you based on your specific condition.
Mai Kang Mixture
It is a kind of Chinese medicine patent. It contains various elements such as vitamins, organic acid and active enzyme, etc. It helps regulate blood pressure, reduce blood lipid and prevent blood clots.
With our Four One Chinese Medicine Treatment, renal function will be improved and then swelling, high creatinine level will be treated from the root. Congratulations for his recovery.