Is It Possible To Make The Kidney Function Back To Normal
2015-06-14 08:23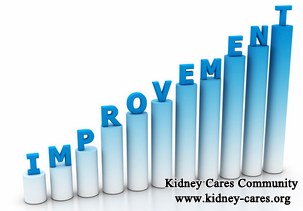 If your kidneys are not functioning well, can kidney function return to normal? This question is received from one of our patients. Please read through the article and find the answer.
Kidneys are responsible for cleaning blood and riding the body of waste products. Healthy kidneys function at 100% but many medical conditions can cause a loss of function. Once kidney function drops below 15%, a person may need dialysis or a kidney transplant.
Whether kidney function can improve depends on how quickly the kidney become damaged and the reasons they are injured.
Some diseases that cause rapid damage can be treated. This kind of kidney disease is acute kidney disease. As long as you take timely treatment, kidney function can be back to normal. However, in most cases, kidney function will not return to 100%. If the kidney damage occurred over a longer time period, it is much less likely to bring kidney function back to normal or 100%. What we can do is to take methods to stop further kidney damage and improve part of kidney function.
Here we recommend you a natural remedy for improving kidney function. This remedy is Micro-Chinese Medicine Osmotherapy. This therapy can dilate blood vessels and improve blood circulation in kidneys. This can increase oxygen and nutrients supply to kidneys, which helps prevent fibrosis and scarring of kidney tissues. Besides, the active ingredients can reach kidney lesion directly with the help of osmosis device and can activate the self-repairing system of the body and promote the self-replication of DNA of the impaired renal cells. Thus, it can restore kidney structure and improve renal function.
It is possible to improve kidney function with Micro-Chinese Medicine Osmotherapy. Besides, other treatments may also be adopted such as Immunotherapy, Mai Kang Mixture, Medicated Bath, Foot Bath, Enema Therapy and Acupoint Application, etc. You can consult our online doctor to get more information about it.