How To Nurse Kidney Shrinkage
2015-03-19 09:54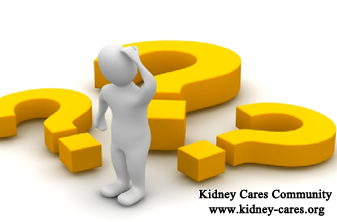 Kidney atrophy refers that the size of kidney is smaller than normal. And long time of kidney disease will lead to damaged kidney nephrons, particular glomerular. At that time, if no timely treatment is used to stop renal fibrosis and avoid further kidney damage, kidney failure and uremia will occur. Let's see some nursing care method for kidney shrinkage.
1. control blood pressure
The management of renal hypertension or primary hypertension will block the development of glomerular sclerosis. Hypotensive medications and low sodium diet can contribute to lowering blood pressure to some extent.
2. scientific diet
Low protein or low phosphorus diet can slow down or even stop the development of kidney failure. Low protein diet or essential amino-acid can alleviate high filtration state which is beneficial for preventing the development of chronic kidney failure. Avoiding hyperphosphatemia is to follow a low phosphorus diet.
3. Chinese medicine treatment
To block the progression of kidney fibrosis and repair the damaged kidney tissues is the key point to treat kidney shrinkage. Chinese medicines can stop renal fibrosis, supply enough blood and oxygen to alleviate renal ischemia and hypoxia state, improve blood circulation and provide nutrient substances for damaged kidneys. In this way, kidney damage can be restored to a certain degree and kidney function can be improved effectively and naturally.
If you or loved ones have kidney disease, you can consult our online doctor directly to get professional advice.