How To Detoxify Your Kidneys Naturally
2014-12-31 15:59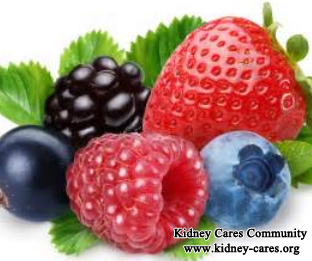 How to detoxify your kidneys naturally? When the load of toxins gets too much for these poor little kidneys to handle, their functioning slows down, making one susceptible to kidney stones, infections, cysts, tumours and finally a shut down. Our kidneys are important organs and work all the time, so it is quite important to regularly detoxify this organ. Well, how to detoxify the kidneys naturally?
1. proper detox diet
Reduction of sugar and salt intake
The first step of kidney detoxification process involves the reduction of sugar and salt intake. If you take salty or sugary diets in excess, then the metabolism calcium can be disturbed.
Fresh fruit juice
Fresh fruit juice help detoxification of kidneys, which can cleanse, regenerate and build the body system as well as detoxify the system. A glass of grape juice is known to clear the build up of excess uric acid, a by-product of kidney filtration. Besides, do not forget the berries. Berries like cranberries help in cleansing the kidney. A cupful of cranberries is enough to cleanse the kidney each day.
Herbal tea
Cleanse and protect the kidney by taking herbs such as dandelion root, burdock and milk thistle, and green tea.
Avoid alcohol, caffeine and chocolate
Alcohol, caffeine and chocolate are not recommended because they are bad for your kidneys. What's more, they can have adverse reactions in your body overall.
2. medicated bath therapy
Medicated bath therapy can remove out the toxins from patients' body by sweating, which can reach the effect of dispelling wind-cold, getting rid of the hot and humid, removing toxins and reducing the burden on kidneys. What's more, medicated bath therapy can also dredge the channel, promoting blood circulation and improve immunity. It is a good treatment for repairing damaged kidney tissues and renal cells for many kidney diseases.