Traditional Chinese Medicine And Chronic Kidney Disease
2014-12-17 10:52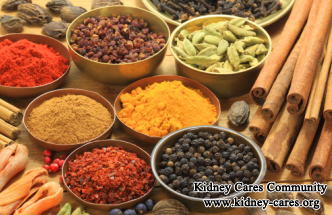 Traditional Chinese Medicine (TCM) is one important part of traditional medicine in our world. It has unique advantage in treating chronic kidney disease (CKD) and has been accepted by domestic and overseas scholars. This article will introduce the function of Chinese herbs in the filed of kidney disease.
At present, herbs that have function of protecting kidneys include Chinese rhubarb, salvia, tripterygium wilfordii, astragalus, angelica sinensis, cordyceps sinensis and ginseng, etc. Their mechanism action is different from each other. In summary, it includes the following:
1. delay the sclerosis of glomerular and interstitial fibrosis of renal tubule
glomerular sclerosis and interstitial fibrosis of renal tubules is the outcome of chronic kidney disease. The proliferation of glomerular mesangial cell and renal fibroblast is the pathological basis. Rheum emodin in Chinese rhubarb can inhibit the synthesis of fibroblast DNA and alleviate fibrosis. The extracts of folium ginkgo, centella, cordyceps sinensis can inhibit glomerular mesangial cell proliferation and alleviate the accumulation of extracellular matrix so as to delay the progression of glomerular sclerosis.
2. improve blood flow in kidney
hypercoagulability is one of the important factors of aggravating kidney disease. In turn, glomerular sclerosis and interstitial fibrosis of renal tubule aggravate the blood stasis. This speeds up the formation of microcirculation blockage. Chinese herbs can expand blood vessels, reduce inter-pressure of kidneys and improve renal perfusion. This can decrease blood viscosity to improve blood flow in kidneys.
3. regulate immune system
immune reaction is one factor of causing glomerular disease. Some herbs can inhibit the synthesis of immune globulin so as to delay the development of lupus nephritis. Also some herbs can adjust your body immunity to improve patients' low immunity.
All In all, Chinese herbs are effective for chronic kidney disease. However, if you eat them improperly, it will also cause some side effects to threaten people's lives. Therefore, in clinical, we should not neglect the functions of Chinese herbs in treating kidney disease. We should give more priority to the safety of Chinese herbs so as to minimize the renal toxicity.