Is Ciprofloxacin Effective In Chronic Kidney Disease
2014-05-06 02:22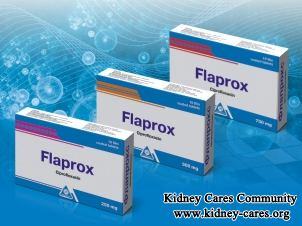 Ciprofloxacin is an antibiotic and used to treat different types of bacteria infections. Chronic kidney disease (CKD) patients often have infections in urinary tract, gastrointestinal tract or even the kidneys. In this light, ciprofloxacin is effective on CKD patients.
To make sure ciprofloxacin is effective for kidney disease patients, you should tell your doctor if you have the following healthy problems:
1. A heart rhythm disorder
2. Kidney disease or if you are on dialysis
3. Diabetes especially if you take oral diabetes medications
Chronic kidney disease patients have a high risk of experiencing the above healthy problems, so before taking ciprofloxacin, they must tell their doctor know their conditions. Besides, ciprofloxacin may cause swelling. If patients with CKD have swelling, they should be careful on taking ciprofloxacin. Ciprofloxacin may worsen swelling and make them shortness of breath as well as threaten their life.
Although ciprofloxacin is effective on treating infections, you still should be cautious before taking it due to its side effects. Also it has been reported that ciprofloxacin does cause damages on renal functions and cause elevated creatinine and blood urea nitrogen.
In summary, ciprofloxacin can be used to treated infections on renal disease patients, but should not be used for a long time so as not worsen renal impairment. Also you should know ciprofloxacin and other western medicines are not the only choice for infections. You can have a try of Traditional Chinese Herbal Medicines with antibacterial and antibiotics properties. They are natural and effective on controlling infection, preventing inflammation. More importantly, they can boost your immunity to decrease the risk of infection, and improve your kidney function.
If you have any question, you can send any doubt to kidneycares@hotmail.com or talk with our online doctor directly.