How To Protect Residual Kidney Function
2014-04-02 11:51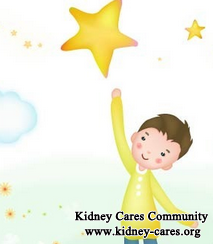 The importance of residual renal function and its care has gained increased attention recently. Residual renal function increases the probability of survival and every effort should be made to preserve it for as long as possible. This article will tell some ways to protect residual kidney function.
1. Health and disease lifestyle modification
For instance, stop smoking(smoking affects the perfusion of the kidney) weight loss and sodium limitation appear to be of benefit to protect residual kidney function. Besides, some other methods can improve renal function, slow the progression of renal damage, such as high quality, low protein, low fat diet, low potassium, vitamin B,vitamin C and vitamin B-6, which all can protect residual kidney function.
2. Control kidney symptoms
To keep blood pressure in normal level is one of the main measures of protecting residual renal function. High blood pressure is able to cause glomerular sclerosis and hypotensive drugs should be taken to lower high blood pressure so as to stop glomerular sclerosis. In addition, high blood pressure patients should also have a good rest, limit the sodium intake and use diuretics.
To treat the complications such as anemia, infection, electrolytes disorder and heart damage is also be kept in mind.
3. Chinese medicine treatment
Chinese medicine treatment does not only refer to traditional Chinese herbs. Whereas, it includes Micro-Chinese Medicine osmotherapy, immunotherapy(which are our hospital's characteristic therapies), medicated bath, foot bath and ozone therapy and enema, etc. On the basis of diagnosing your medical conditions, several therapies are used together to protect your residual kidney function and help you regain kidney function. Different from dialysis, Chinese medicine treatment do not carry side effects as long as you obey our experts' instruction. Moreover, if you comply better with treatment, the therapeutic effects will come to be the best.
Lifestyle modification, symptoms control and Chinese medicine treatment contribute to protecting residual renal function. To protect residual kidney function is the only way to get rid of dialysis or transplantation.