How To Reduce The Risk For Kidney Disease
2014-03-07 15:18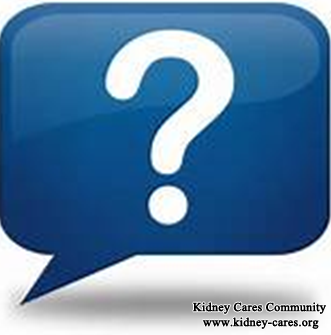 It is reported that one in three Anericans is at a risk for kidney disease due to high blood pressure, diabetes or a family history kidney failure. Thus, making awareness, prevention and earky detection of kidney disease are beneficial for reducing the risk for kidney disease. And the following I will make introduction of how to reduce the risk for kidney disease.
1. Take diagnosis
If you suspect you suffer from kidney disease, you had better take urine test and blood test to check for kidney disease. The urine test is used to test albumin which is a type of protein. Protein in urine is one earliest sign of kidney disease. That is to say, people usually doubt they have kidney disease when they have protein in urine. Besides, blood test is used to check creatinine level which is a major indicator of kidney function. The higher creatinine level is, the severe kidney damage is.
2. Lower high blood pressure and diabetes
High blood pressure and diabetes are two leading causes of kidney disease. This is because kidney contains many organs, diseases which damage blood vessels, including high blood pressure and diabetes. Poorly controllable high blood pressure and diabtetes for a long time will cause kidney damage, so lowering high blood pressue and high blood sugar timely contributes to decreasing the risk of kidney disease;
3. Control your body weight
Being obsesity puts a strain on your kidneys to filter out toxins and to meet the metabolic demands of the increased body mass. Moreover, obsesity will also increase your risk for diabetes and high blood pressure which are two major factors for kidney disease. In this light, a healthy body weight is able to reduce the risk of kidney disease.
Apart from the above three aspects, you also need to give up smoking, watch what you eat and avoid excessive use of medications which may harm the kidneys. Obey these apects is more likely to reduce the risk for kidney disease. Any question about kidney disease, please leave us a message to kidneycares@hotmail.com and we will reply you as soon as possible.