Alpha Lipoic Acid Help Slow Down The Progression Of CKD
2014-03-02 11:57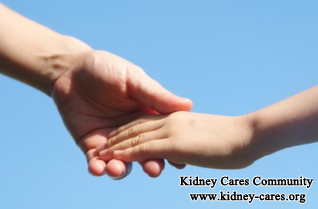 Chronic kidney disease(CKD) is a progressive kidney disease. if the symptoms or underlying disease for kidney damage are under control, the progression may be postponed. Thereby, keeping the underlying disease for kidney damage like diabetes, inflammation and high blood pressure plays a vital role in slowing down the progression of CKD. It is researched that alpha lipoic acid serves this function. How does it postpone the progression of CKD?
1. Prevention on diabetes
Diabetes is a leading cause for chronic kidney disease due to its poor control or long-time uncontrollable of diabetes. Alpha lipoic acid can move the glucose deposition in the blood so as to lower blood sugar level and provide some nutrients for cell function. In this way, it prevent diabetes from further damaging on kidneys and other organs. Besides, with its power antioxidant, it helps minimize the pain and burning of diabetic nephropathy. Also nausea, vomiting, abdominal pain, fatigue and yeast infections can also be relieved. Tight and effective control of diabetes's symptoms is able to slow down progression of CKD.
2. Control inflammation
Like diabetes and high blood pressure, inflammation is also a leading for causing damage on kidneys and any part of organ. Alpha lipoic acid can have a positive effect on inflammatory conditions. Having control of inflammation reduces the risk for kidney diseases and heart disease.
3. Benefits on high blood pressure
Alpha lipoic acid benefits patients with high blood pressure because it is able to improve blood flow and circulation. High blood pressure with no treatment can eventually cause kidney damage and enlargement of the heart and damage to the lung.
If these three leading factors for kidney disease are well controlled by alpha lipoic acid, it has an important significance in delaying progression of chronic kidney disease. If you want to know detailed information about alpha lipoic acid benefits on kidney disease patients, you can consult our online doctors who will give you the answer quickly.