Herbs And Diet to Lower BUN
2013-10-02 11:38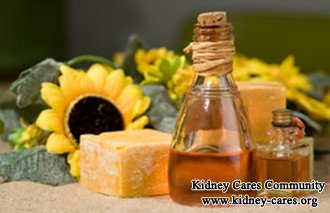 Blood urea nitrogen (BUN) is an important index in reflecting how well your kidneys are functioning.High BUN level is associated with reduced renal function.How to lower BUN with diet and herbs?
High BUN in kidney disease
Urea is the byproduct of proteins.Healthy kidneys can filter urea and remove other waste products from the blood.The filtered waste products leave your body through urine.
However,in kidney disease,the kidneys are not functioning well and fail to filter out urea from body adequately, thus resulting in high BUN level.Generally,the higher BUN level,the more serious kidney damage.
Diet to lower BUN
Urea is the byproduct of protein metabolism in body.Therefore, to lower high BUN,the patients should follow a low-protein diet. Common foods which are loaded in protein include meat, poultry, fish and eggs.
In addition, when the kidneys fail to work,extra certain kinds of minerals and metabolic wastes will build up in body like sodium, potassium, phosphorus etc.Based on the patients' lab test result, the dietitian can help to make an individualized diet plan.
Herbs to lower BUN
There is a variety of herbs which can be used to lower BUN in kidney disease.Email to kidneycares@hotmail.com and get to know what herbs are suitable to your condition.Herbs can lower BUN in the following aspects.
-Besides kidneys,skin and intestine are also important excretory organs in body.The herbs can increase the removal of urea and other waste products from body. Therefore, the high BUN level will be lowered.
-Some herbs are tonic to kidneys and they can help regenerate impaired kidney tissues.If the impaired kidneys can be restored, the renal function will be improved.The kidneys can work better to filter blood and remove urea and other wastes from body.If so, high BUN level will be lowered completely and fundamentally.
However, some herbs may toxic to kidneys so you should never use herbs without consulting with a Chinese medicine practitioner.