How To Safely Treat Constipation For Kidney Disease Patients
2013-04-30 13:41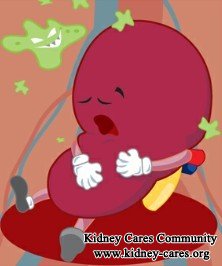 Kidney disease patients may sometimes suffer from constipation. For dialysis patients, constipation may be one of the side effect of dialysis. While choosing drugs and medications for treating constipation, it is necessary to have a discussion with your doctor and avoid those that can aggravate your renal damages.
There are many drugs and measures that can help treat constipation such as mineral oils, colace, senna, diet fiber, more water intake, etc. If you are taking mineral oils, colace or senna, your doctor will tell you it is better to take these drugs for less than one week for the sake of your kidney health.
Wasteful and toxic products in the body need to be removed by the kidneys, therefore breakdown of these drugs will increase burdens to the kidneys and worsen renal damages especially if they are taken for long time. Of cause, the situation for each patient is different because of their specific illness and physical conditions. According to the patient's illness condition, severity of renal damages and remaining kidney functions, different drugs and dosage will be given.
For most dialysis patients, they need to limit the intake of water and salt. Colace contains sodium, therefore dialysis patients may need to avoid or limit the dosage of colace. Talk with your doctor to see if it is necessary to change another stool softener.
Senna also has some potential harms to kidney disease patients because it can cause lower potassium levels in the blood. A sudden drop of potassium level in the blood can affect heartbeat and cause damages to the heart function. For those that have blood thinners, senna should also be avoided because it can cause or worsen bleeding.
Besides, proper diets can help ease and treat constipation. Have more fresh vegetables and fruits that contain rich vitamins and fibers can help relieve constipation. Drink more water can also help if the patients do not have serious swelling.