How to Raise GFR Naturally
2013-04-20 10:47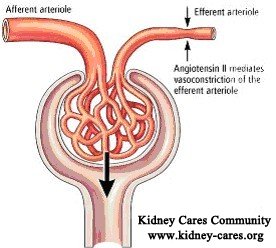 GFR, glomerular filtration rate, is a test that shows how well our kidneys are working. Specially, it reflects the flow rate of filtered fluid through the kidney. If one person's test shows his GFR is lower than the normal, how to raise GFR naturally must be their biggest concern.
What can we know from GFR?
The doctor may order you to do this test if there are some signs that your kidneys are not working properly, because it can not only reflect whether your kidneys are working very well but also indicates how far kidney disease has progressed. Normally, GFR ranges from 90-120mL/min, but older people may have lower GFR levels, because GFR decreases with age. According to your GFR test result, you can know what stage your kidney disease has developed.
Stage 1: GFR is above 90ml/min
Stage 2: GFR ranges from 60-89ml/min
Stage 3: GFR ranges from 30-59ml/min
Stage 4: GFR ranges from 15-30ml/min
Stage 5: GFR is below 15ml/min
Before taking any treatment to raise your GFR, you need make sure the progression of your condition according to the above stages. Generally, the low GFR is due to the kidney filters damage and poor blood and oxygen supply to the kidney cells.
How to raise GFR naturally?
Normally, the kidney cells have a certain right to repair the mild damage with enough nutrition. However, with low glomerular filtration rate, some kidney cells are only damaged, while some others are necrotic. At present, what we can do is to use some medicines to increase the kidney cells' self-curative ability and transport more blood and oxygen to the damaged kidney cells. If the mild damaged kidney cells are repaired, your GFR can be increased largely. Different people requires different medicines to raise their GFR. Remember that always make sure you are taking effective and correct medicines that are not harmful to your kidney.
Get free online analysis for your illness condition here. Choose any of the following tools to start instant communication with our experts.
Leave Message
Leave your problem to us, we are here to help you with free charge!