Chinese Medicine Treatment For Bubble Urine With Kidney Disease
2013-02-24 13:40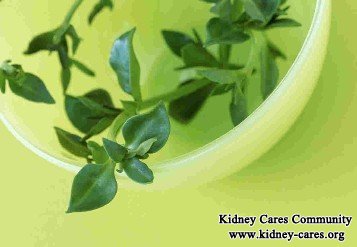 Bubbles in urine is very annoying for patients with kidney disease because it can disappear after taking medicines but it will reappear after a period of time and it seems can not be cured. Actually it can be well controlled with timely and proper Chinese medicine treatment which can treat both the primary and secondary aspects of kidney diseases so that to achieve durable and lasing curative effects.
One advantage of Chinese medicine treatment for bubbles in urine is much lowered relapse rate compared with western medicines treatment because Chinese medicines aim at repairing damaged renal tissues, restoring renal filtration ability and improving kidney functions so that bubbles in urine will disappear naturally when the root problem is solved.
Bubbles in urine is often perceived as foamy urine due to more than normal proteins are leaked in urine. It is a typical symptom of various chronic kidney disease. It is the superficial phenomenon of kidney disease and the underlying cause is renal damages. Healthy kidneys can filter wasteful substances from the blood and prevent useful substances such as proteins, red blood cells from leaking into urine.
Active ingredients in Chinese medicines can improve microcirculation and increase blood flow to the kidneys so as to provide enough blood, oxygen and necessary nutritions for repairing damaged renal tissues. It can also eliminate blood clots, inflammation factors and extracellular matrix so as to cleanse the kidneys and protect kidney functions.
Some Chinese medicines are good at controlling high blood pressure, high blood glucose as well as preventing and treating repeated urinary tract infections. Hypertension, high blood sugar, urinary tract infections (especially among women patients) are the common factors to induce and worsen bubbles in urine. Therefore it is important to bring them well under control at the same time of repairing renal damages.
What is more, Chinese herbal medicines are natural and will cause few side effects if taken with proper dosage and method under professional practitioners' guidance.
Chinese medicine treatment can also be combined with western medicines. Chinese medicines can reduce the side effects of long term intake of hormones and cytotoxic drugs. Good combination of Chinese medicines and western medicines can reinforce the curative effects and shorten the course of treatment.
Our Treatment Effect
High creatinine level is dangerous to a kidney patient
Move the mouse to enlarge the picture
If you also want to reduce your high creatinine level, please look at this patient's report. When he was just hospitalized in our hospital on Dec 11, 2018,
His creatinine:1028umol/L,
urea: 39.7mmol/L
UA : 513umol/L
After a period of our treatment,
his creatinine:331umol/L, urea:16.1mmol/L
UA :325umol/L on Jan 5, 2019.
His condition was getting better and better. You can also get better.
For a CKD patient, you can choose Chinese medicine treatments to control your condition. your creatinine level can be reduced radically, symptoms can be alleviated and more importantly, your renal function will be improved. In this way, you can stay away from end stage kidney disease and avoid dialysis.