What Do I Do if My Kidney Is Spilling Protein
2015-05-31 08:28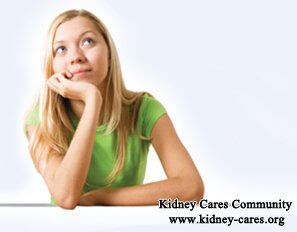 Healthy kidneys do not allow a significant amount of protein to pass through their filters. When your kidneys are damaged due to some causes, protein leak form the blood into the urine, leading to proteinuria. What do I do if my kidney is spilling protein?
Lower high blood pressure
High blood pressure to blood vessels can increase protein leakage, so if your blood pressure is high, you should bring it under control. ACEI or ARBs are the most common used drugs for hypertension. They can also reduce proteinuria and protect your kidney function.
Inhibit kidney inflammation
The reason why your kidneys become leaky is that there is inflammation in the kidneys. Inflammation can increase the permeability of capillaries so that protein which should be retained in the blood spills out. In such case, you should use steroid or other immunosuppressants to block inflammation and reduce protein leakage.
Limit the intake of protein
Too much protein intake can put extra stress on the kidneys and speed up kidney failure so as to worsen proteinuria, so you should limit the intake of protein. How much protein you can eat depends on your medical conditions.
Repair the damaged kidneys
When your kidneys are repaired, protein leakage will stop. The above treatment can help you control proteinuria, but they can not repair the damaged kidneys. To repair the damaged kidneys, you should set up a good blood environment and provide the essential nutrients for them to recover. 4M treatment includes Mai Kang Mixture, Micro-Chinese Medicine Osmotherapy, Medicated Foot Bath and various Medicinal Soup. They can help you achieve the goal.
What do I do if my kidney is spilling protein? The above information is very general. If you would like to know a detailed treatment plan, please leave your basic information below. After analyzing your case, our doctors will contact you.