How Can I Reduce Nausea And Vomiting In CKD
2015-04-28 03:13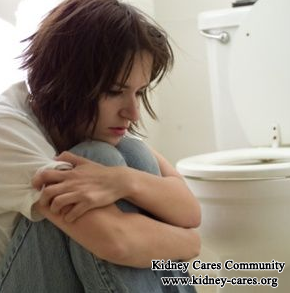 Signs and symptoms of chronic kidney disease (CKD) develop over time if kidney damage progresses slowly. Signs and symptoms of kidney disease may include nausea, vomiting, itchy skin, urine changes, sleep problems, and swelling of feet and ankles, etc. Well, how to reduce nausea and vomiting in CKD? In this article, you will find the answer.
1. What causes nausea and vomiting in CKD?
We know kidneys are responsible for discharging wastes from the body. However, when kidneys are damaged, kidneys fail to do this job properly. In this condition, wastes building up in the blood can also cause nausea and vomiting. What's more, nausea and vomiting may become severe in the morning.
2. How to reduce nausea and vomiting in CKD?
Avoid protein rich foods
For those who suffer from kidney disease, it is important to include no protein-rich foods in the kidney diet. Products containing too much protein produce uric acid, which is one of the toxins the kidneys need to eliminate. When your protein level is too high, your kidneys will work harder to discharge excess uric acid in your body. Thus, you should avoid protein-rich foods such as chicken, pork, beef and various animal organs. How much you can eat protein depends on your medical condition. If you want to know your protein intake, you can consult our online doctor or leave a message to kidneycares@hotmail.com.
Dialysis is the most common way recommended by your doctor to remove wastes from the body. This can alleviate nausea and vomiting to some extent. But dialysis also can cause some side effects to worsen your conditions. Besides, dialysis is not the radical way for symptoms in kidney disease so it can just alleviate nausea and vomiting temporarily.
Micro-Chinese Medicine Osmotherapy
The root cause of nausea in kidney disease is declined kidney function. In this regard, we need to improve kidney function. Here we recommend Micro-Chinese Medicine Osmotherapy. By dilating blood vessels, blocking inflammation and coagulation, degrading extracellular matrix and providing necessary nutrients for impaired kidneys, it can restore kidney function naturally. When kidney function is improved, kidneys can discharge some wastes from the body, alleviating nausea and vomiting from the underlying cause.