Treatment For Swelling In Kidney Disease
2015-03-29 01:52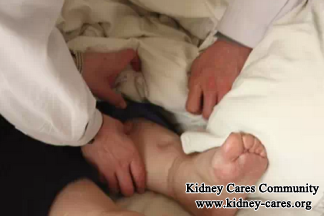 What is the treatment for swelling caused by kidney disease? Swelling is an obvious symptom of worsening condition. People do not know what to do when they find they have swelling in their bodies. Swelling affects patients greatly so they should take positive treatment and do not delay the treatment.
When swelling occurs, patients should record their abdominal girth and body weight, and take routine test for 2 to 3 times per week. This focuses on knowing their condition clearly. They should tell their doctor timely so as to make up treatment plan.
How to manage swelling caused by kidney disease?
1. Diet management
Kidney disease patients should consume enough calories, limit protein to 2g/kg of body weight per day. However, as for swelling patients, they should limit high sodium foods.
2. Medications
When patients take medications to alleviate their swelling, they should observe the medications' therapeutic effect and side effects. For example, immunosuppressive agents may cause decreased white blood cell count, hair loss, gastrointestinal reaction and hemorrhagic cystitis.
3. Nursing care for swelling
Swelling patients should also pay attention to skin care. Keep your skin clean, dry, avoid scratch and compression.
How to treat swelling in kidney disease? Patients should have a good rest, especially for patients with severe swelling and high blood pressure. As for patients with mild condition, it is no need for them to limit their activity strictly. They can arrange some recreational activities according to their own medical condition to keep an optimistic attitude.