What Are Symptoms Of Kidney Disease
2015-02-13 08:26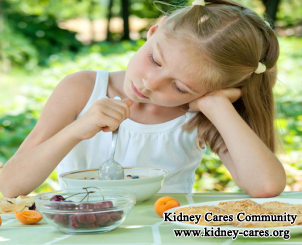 Kidneys are important organs and we should protect them carefully. When you have some signs or discomforts, you should think whether there are related to your kidneys. That is, some symptoms may indicate kidney problem.
1. exhaustion
When kidneys are not functioning well, many wastes are difficult to be removed out of the body with urine and patients will have fatigue, exhaustion and languid. Damaged kidneys will cause protein leak into urine. For this reason, patients will also have fatigue. Some patients think fatigue is caused by tiredness or other factors so they usually neglect kidney problems.
2. no appetite
No appetite, vomiting, nausea are also common symptoms of kidney disease.
3. bubbly urine
Bubbly urine can be caused by many factors. When protein leaks from kidney into urine will cause many bubbles.
4. edema
Much water intake, a long time of sleep and obesity can make people observe edema in their eyelids, face and legs. Actually things are not like that. Edema is usually related to kidney disease.
5. anemia
Kidneys have functions of removing wastes from the body and secreting hormones. When kidneys are damaged, its function to secrete hormone-erythropoietin will be affected. Erythropoietin is responsible for producing red blood cells. However, with injured kidneys, less red blood cells will be produced. In this condition, less oxygen and blood will be carried to the body. Patients will feel fatigue and no energy.
Due to limited space here, we cannot list all the symptoms of kidney disease here. If you have any discomfort, you should go to a doctor as soon as possible and do not miss the best treatment time.
Our Treatment Effect
High creatinine level is dangerous to a kidney patient
Move the mouse to enlarge the picture
If you also want to reduce your high creatinine level, please look at this patient's report. When he was just hospitalized in our hospital on Dec 11, 2018,
His creatinine:1028umol/L,
urea: 39.7mmol/L
UA : 513umol/L
After a period of our treatment,
his creatinine:331umol/L, urea:16.1mmol/L
UA :325umol/L on Jan 5, 2019.
His condition was getting better and better. You can also get better.
For a CKD patient, you can choose Chinese medicine treatments to control your condition. your creatinine level can be reduced radically, symptoms can be alleviated and more importantly, your renal function will be improved. In this way, you can stay away from end stage kidney disease and avoid dialysis.