What Are Kidney Disease Precursors In Daily Life
2015-01-19 10:17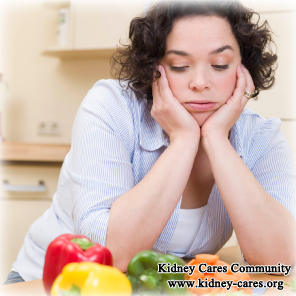 There are many kidney disease patients around us, so what are symptoms of kidney disease in daily life? Many patients go to see a doctor when they feel discomforts, but at this time the disease has been very serious. Kidney disease symptoms in early stage are not obvious, so many people often neglect this and then miss the best treatment time. Therefore, as for kidney disease, it is difficult to be found. Well, how can we know we are suffering from kidney disease in early time?
1. tiredness
In daily life, we usually feel very tired. Some people think it is caused by their study, work, life pressure. After a rest, this tiredness is alleviated and people will not pay attention to this condition. In fact, you should not neglect tiredness because it may be the sign of kidney disease.
2. back pain
If people do labor work, back pain is often experienced by them. Even if back pain is experienced by kidney disease patients, patients do not know back pain is one sign of kidney disease, so they do not doubt they suffer from renal disease. Due to lack of knowledge, it delays the treatment of kidney disease.
3. inappetence
Loss of appetite is a matter of frequent occurrence, which can be caused by indigestion and cold. These misconceptions will make people ignore the kidney disease.
4. slightly swollen eyelids
Healthy people will also experience slightly swollen eyelids, so kidney disease patients do not take swollen eyelids seriously and they think swollen eyelids are caused by their poor sleep quality. They do not know eyelid swelling is a sign of kidney disease.
If you have the above symptoms for a relatively long time, you had better go to hospital to take an examination.
Our Treatment Effect
High creatinine level is dangerous to a kidney patient
Move the mouse to enlarge the picture
If you also want to reduce your high creatinine level, please look at this patient's report. When he was just hospitalized in our hospital on Dec 11, 2018,
His creatinine:1028umol/L,
urea: 39.7mmol/L
UA : 513umol/L
After a period of our treatment,
his creatinine:331umol/L, urea:16.1mmol/L
UA :325umol/L on Jan 5, 2019.
His condition was getting better and better. You can also get better.
For a CKD patient, you can choose Chinese medicine treatments to control your condition. your creatinine level can be reduced radically, symptoms can be alleviated and more importantly, your renal function will be improved. In this way, you can stay away from end stage kidney disease and avoid dialysis.
Say goodbye to dialysis