How Do Kidney Disease and Heart Disease Affect Each Other
2015-01-02 07:18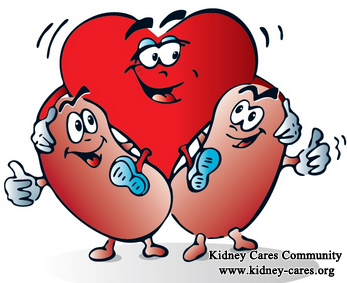 How do kidney disease and heart disease affect each other? People with kidney disease are more likely to have heart disease than are people without kidney disease. There are many links between kidney disease and heart disease. Abnormal kidney function is a major cause of death among people with heart failure.
Is there any link between heart disease and kidney disease?
Heart disease is more common in people with even mild to moderate kidney disease than in those without kidney disease. The cause of death in people with kidney failure is most often heart disease.
Besides, abnormal kidney functions are common among people with heart failure and are associated with an increased risk of death. One study shows that the majority of patients had some degree of abnormal kidney function, and that patients who had an about 50 percent increased risk of death compared with patients with normal kidney function.
What are risk factors for heart disease and kidney disease?
High blood pressure, increased serum creatinine levels and diabetes are all factors that increase the risk of both kidney disease and heart disease.
How to reduce the risk of heart and kidney disease?
Changes to improve heart and kidney health can happen if you do the following:
Exercise: for example walk at least 30 minutes a day
Reduce sodium intake
Eat more fruits and vegetables
Be careful with animal fats, such as butter and lard, and try to limit them in your diet
Take certain medications to treat complications such as anemia and high blood pressure
Stop smoking and avoid second-hand smoke
Kidney disease, diabetes, high blood pressure and other health conditions can cause heart problems. To keep both your heart and kidneys healthy, you need to follow a healthy lifestyle habits and consult our online doctor about prevention and treatments.