What to Use to Rid Protein in the Urine for Kidney Patients
2014-12-25 16:08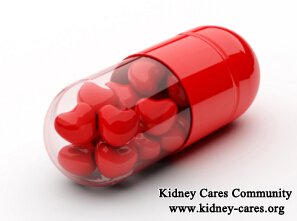 For kidney patients, their main concern may be how to eliminate proteinuria. As long as they have proteinuria, it indicates that their kidneys are still malfunctioning. What to use to rid protein in the urine for kidney patients?
Use steroids to reduce proteinuria quickly
Steroids for example prednisolone and methyl prednisone may be the most common used medicine to inhibit kidney inflammation and reduce protein leakage.
Use immunosuppressants
Immunosuppressants, such as cyclophosphamide, azathioprine and cellcept are often used together with steroids. This kind of medicine can also suppress inflammatory response in the kidneys so as to control proteinuria.
The above two kinds of medicine take effects quickly, but they have side effects if used for long-term. Therefore, you had better choose some natural remedies in the long run.
Use herbs
Compared with those western medicine, herbs have few side effects if used correctly. The common used herbs to reduce protein in urine include Codonopsis pilosula, Astragalus mongholicus, dogwood, medlar, fructus rosae laevigatae, grifola, Gorgon fruit, the root of red-rooted salvia and red flower. Those herbs taste bitter when they are cooked in water. And they may stimulate your stomach.
Micro-Chinese Medicine Osmotherapy
This therapy is developed from hot compress therapy, which is to put herbal bags into the back. With the help of osmosis devices, the active ingredients of herbs can be penetrated into the damaged kidneys. They can decompose immune complexes in the kidneys to eliminate kidney inflammation. They can also dilate blood vessels and block blood clotting to set up a good blood circulation so as to help kidney self-healing. When your kidneys are repaired, you can rid protein in urine.
Apart from medical treatment, you should pay attention to the intake of protein. For more information about our treatment, please contact online doctor. Our doctors can give you more personalized and professional guidance.