Does Everybody Have Bubbles When Urinating
2014-12-16 17:33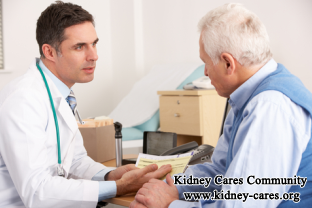 Does everybody have bubbles when urinating? It is not true. Bubbles in urine can be indicative of a normal or abnormal finding. Because bubbles in urine can be caused by urine mixing with cleaning chemicals found in the toilet and a serious condition like kidney disease. The following will introduce you the detailed information of bubbly urine.
The presence of bubbles in urine is not always a sign of an underlying medical condition like pregnancy, mild dehydration and rapid urination.
However, abnormal conditions of bubbles in urine are indicative of medical disorders such as kidney disease or urinary tract infections.
Proteinuria and kidney function
Frequent bubbles in urine can be a more serious condition when the kidneys fail to function properly or a medical condition interferes with the body's ability to metabolize them. In normal case, when blood passes through healthy kidneys, all waste products will be removed, leaving only the substances the body needs. However, with damaged kidney where the glomeruli are damaged, protein from the blood can enter into the urine.
Bubbly urine and urinary tract infection
Urinary tract infection (UTI) can also cause urine to bubble. Under this condition, the bubbles result from microorganisms entering into a sterile urinary tract that releases a gas, which results in bubbles. The bubbles found during urination are often accompanied by pain or a burning sensation.
Foamy urine
Some people may not differentiate between bubbles in urine and foamy urine. Foamy urine is often a result of forceful urination. However, if the urine is consistently foamy, there may be protein in urine, which can be indicative of kidney disease.
Not everyone will have bubbles in urine. However, frequent bubbles or frequent foamy should be drawn your attention especially if these symptoms are combined with additional symptoms of kidney disease like swelling of the hands, abdomen and feet.