What Will Happen To The Excretory System With Weak Kidneys
2014-12-14 03:05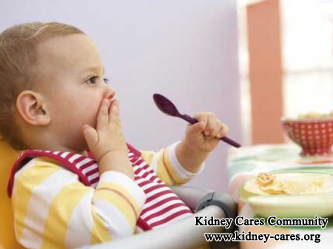 What if the kidneys in the human body are weakened what will happen to your excretory system. The kidneys are important to the excretory system. So with weak kidneys, excretory system will also be affected. How does kidneys affect our excretory system? Please see the following article.
What will happen with weak kidneys?
The result of weakened kidneys is that the blood cannot be filtered efficiently. This affects the amount of urine produced. Another result is that unwanted substances, also called waste materials will circulate in the blood instead of being excreted.
Why are the kidneys important to the excretory system?
Kidneys act as a filter for your blood to make sure that there are no substances in it that should not be there, as well as substances that have no use for the body. Kidneys help clean our blood, because a person could not live without the kidneys.
What does the excretory system do in our body?
The function of excretory system is to get rid of all your body's waste, and prevents the pathogens from entering and exiting the body.
Why is the excretory system important to the human body?
As we mentioned above, kidney as a excretory system is responsible for discharging all the waste products in our body. The lungs get rid of waste air, the body get rid of waste and the kidneys get rid of urine.
From the above, we can see with weak kidneys or damaged kidneys, excretory system will be affected. Kidneys and excretory system affect each other. We know kidneys are important body organs and one of its functions is to discharge wastes and excess water from the body. If kidneys get some wrong, there will be excess wastes and fluid accumulating in the body instead of filtering them out. Under such a condition, people will experience poor appetite, vomiting, nausea, itchy skin and other discomforts due to many waste substances in body.
There is a connection between excretory system and kidney. If you have unhealthy kidneys, you should take effective treatment to treat your kidneys. Any question, please leave us a message to kidneycares@hotmail.com or consult our online doctor directly.