The Treatment Procedure Of Micro-Chinese Medicine Osmotherapy In Kidney Shrinkage
2014-06-25 02:10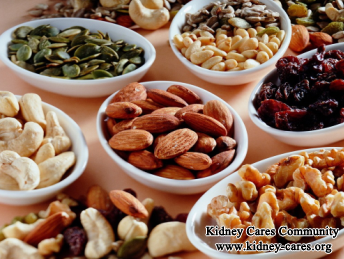 Nowadays Micro-Chinese Medicine Osmotherapy is the newest and latest therapy for kidney disease. Kidney shrinkage is a kind of kidney disease which refers that the size is smaller than the healthy kidneys. Micro-Chinese Medicine Osmotherapy can achieve better curative effects in preventing kidney shrinkage.
1. Why does kidney shrinkage occur?
Kidneys can be affected by inflammatory factor, which leads to inflammation, then kidney fibrosis and sclerosis. Therefore, the treatment of kidney shrinkage is anti-fibrosis and fibrosis reverse.
2. What is the procedure of treatment?
In general, for kidney shrinkage, we always apply the below treatment
First, patients need to take some specialized tests, including kidney damage test, renal fibrosis test, lymphocyte subpopulation, kidney tubules damage test and so on. Then it can detect the cause of disease and the degree of fibrosis and sclerosis.
Second, we always use whole-system blood purification to clear the existing toxins and wastes in blood circulation, and avoid another damage to the kidneys.
Third, we always use oral Chinese Medicine, Micro-Chinese Medicine Osmotherapy, full bath therapy and Enema therapy to remove stasis and activate blood, which could further remove the remnant toxins and wastes in the body. TCM has the effect of anti-inflammation and can reduce further damage made by immune complex. Meanwhile, TCM has the effects of dilating vascular and anti-coagulation, which can improve glomerular filtration effectively, degrade extracellular matrix and stop the progress of fibrosis.
Fourth, we apply a therapy which combines western medicines and Chinese Medicines to balance the body, offer a good environment for the damaged cells, improve the immunity and prevent relapse.
For this treatment, there will be obvious improvement both from the urine and the patients's feeling after 7-10 days treatment. After one month, the test index will have obvious improvement. Of course, kidney disease is a chronic disease, and you need to keep treatment for 3-6 months. Then you can stop treatment and change to life nursing.
If you decide to come to our hospital to accept therapy, you need to stay in our hospital for one month. In our hospital, every patient has a separate ward. There are two beds in one ward. If needed, we can arrange three beds.
This is the whole procedure for kidney shrinkage. As for the cost, it should be under the basis of patients' conditions.