What Does Overflow Proteinuria Mean
2014-06-18 02:33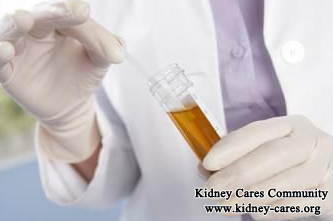 Proteinuria is the presence of excessive protein in the urine and usually a symptom of kidney disorder. One can have 10mg protein in 100ml of urine. 24 hours protein clearance should be less than 150mg. If protein in the urine is more than the above values, it suggests the person has protein. Well then what causes proteinuria?
Kidney problem is a factor of proteinuria but not the only cause.
1. Kidney problems
Proteinuria is one of the early signs of kidney diseases. Kidneys help to filter and separate the toxic and unwanted materials from the blood. Proteinuria occurrence indicates that kidneys are not functioning well. Kidneys do not perform properly when they become inflamed due to some kind of infection, such as urinary tract infection. Diseases and disorders like polycystic kidney disease; glomerulonephritis, nephrotic syndrome, can seriously damage the kidneys and affect their function. Besides, uncontrolled or poor controlled diabetes, type 1 and type 2; high blood pressure can all result in kidney dysfunction.
2. Nephrotoxic drugs
Drugs and medications can also affect kidney function seriously. With kidney disease, proteinuria can occur.
3. Other problems
Protein in urine suggests a person might be suffer from heavy mental poisoning. In addition, dehydration may also be a cause of high amount of proteinuria. Extreme heat or cold, even excessive physical and emotional stress can result in proteinuria. With fever, the urine may contain more urine. Such an elevation of protein can be temporary and you need not to worry too much about it.
As mentioned above, proteinuria mainly indicates glomeruli structure is damaged due to some infection, kidney disease or disorder. If it is undetected in the earlier stages, symptoms like swelling in legs, face, foamy urine are seen. If it is neglected in earlier stages, it can result in serious situations like kidney failure. Thus, you should never postpone or avoid routine blood and urine tests. They can detect diseases and disorders in the early stages and thus helping prevent serious health complications.