Natural Remedies to Cure Proteinuria
2014-05-29 02:36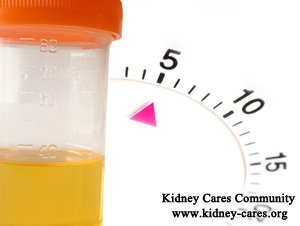 Treatment for kidney disease is a long process. Because of the side effects of medication, more and more people turn to the natural remedies. Proteinuria is a common symptoms of kidney disease. Are there natural remedies to cure proteinuria?
Diet
Too much intake of protein can worsen proteinuria, so you had better limit the intake of protein. How much protein you can consume depends on your medical condition. And because high quality protein produces less waste, egg white and lean meat are preferred. Fresh vegetables and fruits are high in vitamins. They can boost your immune system and help you fight against kidney disease.
Exercise
Though exercise may worsen protein leakage to certain extent, its disadvantages outweigh its advantages. Regular exercise is helpful for improving kidney function. When your kidney function improves, proteinuria gradually disappears. Exercise can also boost immune system, improve sleeping quality and poor appetite, etc.
Treatment
Diet and exercise can only help you control proteinuria rather than cure proteinuria. The conventional treatment for proteinuria is to take steroids. It is to inhibit the kidney inflammation so as to reduce proteinuria. Because of their side effects, they are not natural. In China, almost the herbs are from nature. If you can take them under the instruction of doctor, they seldom have side effects. We have both oral Chinese medicine and external therapies to restrain kidney inflammation, dilate blood vessels, block blood clotting, degrade extracellular matrix and provide essential substances. In this way, your kidney fibrosis can be stopped and blood circulation can be improved. With enough nutrient and oxygen, your damaged kidneys can gradually regain their ability so that protein can be retained in the body and proteinuria disappears.
If you would like to know more information about natural remedies to cure proteinuria, please leave a message below or contact online doctor.