Medication for Constipation in Kidney Disease
2014-05-18 09:36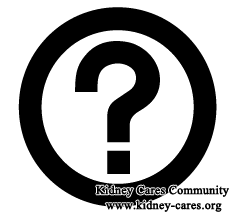 Patients with kidney disease are very prone to constipation,which makes them very annoyed and affect their life. We will introduce medication for constipation in kidney disease, hoping useful and helpful for you a lot.
To begin with, see causes of constipation in kidney disease.
1. Patients with kidney disease may have swelling in daily life, so they need to limit intake of water. In this way, constipation can be resulted in at last.
2. As deposition of potassium always occurs on patients with kidney disease, constipation can be caused.
3. Some medicines patients with kidney disease should have in daily life can lead to side effects, which can cause constipation.
The above factors are leading causes of constipation in kidney disease.
Then what medication can be very helpful for constipation in kidney disease, which is as following:
Senna, Peri-Colace, Dulcolax, Fleets enema, Lactulose.
In addition, patients with constipation arere highly recommended to eat food in high fiber which can be helpful to improve constipation a lot. The below are good choices:
Strawberries,blueberries,apples,grapes, peaches, carrots, etc.
Taking regular exercise can also be very beneficial for patients to alleviate constipation by enhancing immunity and eliminating toxins. And low intake of phosphorus, potassium, protein and salt are very necessary for patients with kidney disease, and if edema is very serious, water should be limited in daily life.
Though medication can help alleviate constipation, it can not solve the problem fundamentally. Because the root is kidney function problems, and recovery of kidney function can help treat constipation very well. Chinese medicines can achieve this goal by repairing kidney damage and preventing kidney inflammation.
Thus, patients with constipation in kidney disease should use Chinese medicines to treat constipation with the help of medications. Good diet and lifestyle can also be beneficial for them.