What Is The Natural Treatment For Edema In CKD
2014-05-14 06:19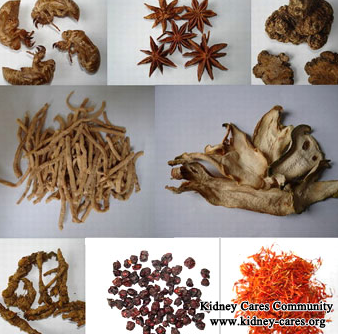 Caused by chronic kidney disease (CKD), edema causes swollen ankles, legs and other parts of the body. Edema can be relieved with simple but effective cures. Some of these natural remedies include dietary changes and herbs.
What causes edema in CKD?
CKD means that your kidneys have not been able to perform properly to filter excess fluid out of your body. In this condition, excess fluid builds up in your body and causes edema or swelling on your face, hands, legs, ankles or any part of your body.
What are home remedies for edema treatment?
1. Dietary changes
Reduce sodium intake in your diet. In addition to banning the salt shaker, foods high in sodium should also be limited such as processed meats, pickles, potato chips, fast food pizza, cheese sauces. Also soy sauce and olives are high in sodium.
You can eat plenty of whole grain cereal products and fresh vegetables and fruits, including apples, grapes, onions, cucumbers and cabbage.
2. Herbal remedies
Herbs that have diuretic properties can reduce water retention in the body. Increasing urine production by the kidneys, dandelion could help rid your body of excess fluid, reduce high blood pressure and improve kidney function.
Besides, Micro-Chinese Medicine Osmotherapy can also relieve edema. This therapy is able to repair injured kidney cells and improve renal functions through its anti-inflammation and coagulation, blood vessel dilation and stopping renal fibrosis, etc. After these functions, your impaired kidney cells can be restored to some extent. The root factor of kidney disease is intrinsic cells. When injured kidney cells are alleviated, kidney function can be gradually improved. As long as your kidney function is improved, its ability of filtering excess water will also be improved. Thus, edema is alleviated in CKD.
Dietary changes and herbal medicines are natural managements for swelling. How much you can eat and which herb is suit for you, you should consult your doctor or our online doctor to decide if the food or herb might be helpful for your situation.