Why Is PTH High In Kidney Disease Patients
2014-04-22 02:11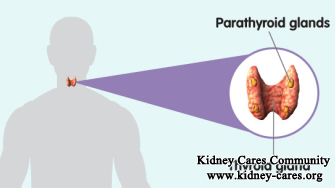 Why do kidney disease patients often have high parathyroid hormone(PTH)? We usually hear renal doctors tell their patients with high PTH. What does high PTH mean and what causes PTH high in kidney disease patients?
1. What is PTH and why is it important?
Parathyroid hormone is a hormone which is very important in controlling the level of calcium in the blood.
If calcium level in the blood falls, the parathyroid glands normally produce more PTH, which will pull some calcium from the bones into the blood in order to normalize the level. If the calcium level in the blood is higher than above normal, PTH secretion falls.
2. What causes high PTH?
If someone developed kidney disease, PTH may be produced in large quantities due to low levels of calcium in the blood. The PTH wants to keep the calcium level in the blood normal by increasing calcium absorption from the food, but also takes calcium out of the bones. The root cause of high PTH is triggered by damaged kidneys. Once kidneys are impaired, they usually fail to keep balance of electrolytes like phosphorus and calcium, easing causing low calcium and high phosphorus level in blood. Also calcium and PTH has a close relation. As we mentioned above, PTH will be elevated when low levels of calcium are in the blood.
3. What will occur in people with kidney disease?
Bone disease due to high PTH(called renal osteodystrophy) will occur in people with kidney disease. This kind of bone disease occurs when the blood levels of PTH have been very high for a long time. PTH removes calcium from the bones, and the bones try to repair themselves,but fail to do so very effectively. Advanced renal osteodystrophy leads to weakness and loss of bones, which is irreversible. There is a tendency to bone fracture.
After knowing the cause of high PTH and why it is important, you should know the it is urgent to repair kidney damage and regulate electrolytes balance. With this regard, we recommend Micro-Chinese Medicine Osmotherapy to repair injured renal cells and regulate electrolytes so as to relieve bone diseases.