The Symptoms of Uric Acid Nephropathy
2014-04-09 07:39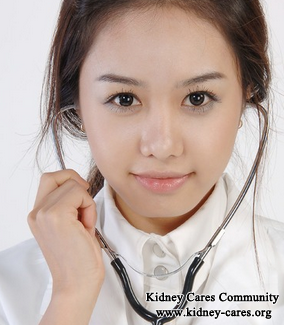 Uric Acid Nephropathy may appear in patients with kidney disease. Uric Acid Nephropathy describes that hyperuricemia or hyperuricosuria leads to deposition of uric acid in kidney, causing kidney damage. What is worse, hyperuricemia can increase the risk of cardiovascular problems and chronic kidney disease. Then, if Uric Acid Nephropathy occurs, what symptoms can follow patients?
1. Hyperuricemia
When patients with kidney disease have hyperuricemia, the below symptoms will occur:
Obesity
High blood pressure
Kidney stones
Cerebrovascular problems
Urinary tract infection
Coronary problems
2. Uarthritis
polyarticular pain always occurs when uarthritis is caused. And at night pain is very serious.
3. Blood in urine and difficulty with urination
The above is the symptoms of Uric Acid Nephropathy on most occasions.
So, how to treat Uric Aid Nephropathy?
Kidney damage is the most leading cause of Uric Acid Nephropathy. Thus, patients with kidney disease should repair kidney damage to treat Uric Acid Nephropathy. In this way, kidney can eliminate uric acid from body through urine, alleviating uric acid nephropathy.
Chinese medicines can get kidney damage repaired very effectively, because the below properties:
1. Promote blood circulation
2. Dilate blood vessels
3. Supply rich and essential nutrients
4. Prevent kidney inflammation
With these properties, kidney damage can be repaired very effectively.
As a consequent, patients with Uric Acid Nephropathy can have a try of Chinese medicines to treat disease and control condition.
Besides, diet in daily life can also play a very important role for patients with Uric Acid Nephropathy, which contributes to treatment. Suggestions are the below:
-low protein
-low phosphorus
-much vitamin
-low salt or sodium
-limit meat like pork and chicken
-have more intake of high quality protein food like fish, lean meat and egg white
-enough water
A healthy diet and effective treatment like Chinese medicines together can help patients with Uric Acid Nephropathy achieve the best effects. If you have any problems or want to know more, just contact us freely.