Why Do Kidney Disease Patients Have Constipation
2014-03-07 11:40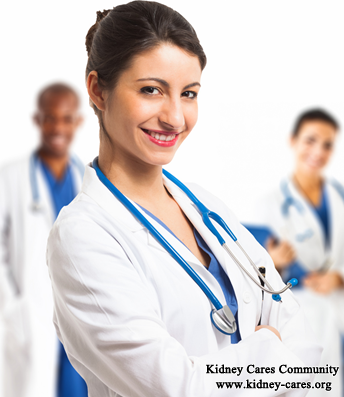 Constipation is a bothersome problem for kidney disease patients and affects their life badly. Then why do kidney disease patients have constipation? Follow us to find the reason.
1. Water or fluid limitation
Edema is a common symptom in kidney disease patients. For this reason, patients with edema need to have a limitation on water or fluid intake. Fluid limitation leads to the constipation.
2. Strict diet management
Damaged kidneys easily induce electrolytes disorder like high sodium level, high potassium and phosphorus level and low calcium level, etc. In this condition, kidney disease patients need to avoid foods rich in sodium, potassium and phosphorus. However, many fruits and vegetables high these minerals should be avoided or limited. As vegetables and fruits are main source of fiber, restriction on these foods will lead to insufficient intake of fiber. Lack of fiber results in constipation.
3. Lack of physical activity
Patients with kidney disease are afraid of taking exercises. Lacking of physical activity which delays the impulse to have a bowel movement also can cause constipation.
4. Peritoneal dialysis
When kidney disease progresses into end stage kidney disease, dialysis is often recommended, especially peritoneal dialysis. It uses a membrane inside a patient's body as a filter to filter wastes and toxins as well as excess fluid out of the body and to bring electrolyte level into normal value. The pressure of peritoneal dialysis fluid in the abdomen can delay the movement of bowel, so patients may have constipation.
How to manage constipation in kidney disease patients?
1. Patients without severe edema, they can consult their doctor to consume proper water to alleviate constipation.
2. Take some suitable fiber supplement if needed
3. Limit the consumption of alcohol and caffeinated drinks
4. Take some laxative medicines if necessary
5. If you feel urge to have a bowel movement, don't wait. The longer you wait, the harder your stool will become.
I hope the above information will be helpful for you. Any personalized information, you can leave us a question below or just directly consult our online experts.