Bad Taste in Mouth And Pulmonary Edema in CKD
2013-09-15 10:24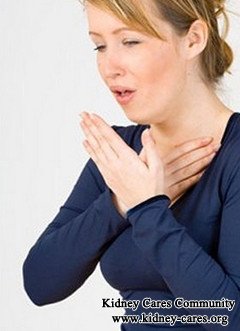 Bad taste in mount and pulmonary edema can occur in CKD, especially in the advanced stage. What are the causes and how to relieve them?
Bad taste in mouth in CKD
Many patients with CKD,especially those on dialysis,may complain about having a bad taste and odor in their mouths.As the kidneys are impaired,the kidneys fail to remove urea nitrogen from body adequately.The urea break downs to form ammonia. The bad taste in mouth results from ammonia.A bad taste in mouth can cause the patients feel nausea and even vomiting.
How to solve bad taste in mouth in CKD?The best way is to remove urea nitrogen from body.Adequate dialysis should be performed to filter blood.Some Chinese herbal medicines can increase the excretion of wastes from body like rheum officinale.Email to kidneycares@hotmail.com to get a list of herbal medicines which can help preserve renal function.
Pulmonary edema in CKD
Pulmonary edema is a life-threatening condition in people with CKD. If it can not be managed appropriately in a timely fashion, it will increase the risk of death.
One of important kidney functions is to filter extra fluid from body.However,if the kidneys are impaired significantly,high levels of fluid will build up in body.Pulmonary edema occurs when lung is flooded with extra fluid. Pulmonary edema can cause shortness of breath.
To control pulmonary edema in CKD, the patients should stop iv fluids, restrict oral fluid intake, monitor hourly urine output, use oxygen saturation monitor, and administer 100% oxygen. If serious condition occurs, the patients have to be hospitalized. Without effective management, pulmonary edema may make the patients lose the opportunity of having a Kidney Transplant.
If you have the above problems and other complaints, you can consult with our online doctor to get more treatment suggestions now!