Dehydration and Kidney Disease
2013-05-24 16:28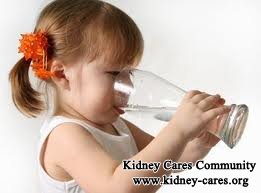 Dehydration can occur when the body los more fluid than it takes in. Actually everyone can become dehydrated, but those that have chronic illness conditions, young children and elderly people are at higher risk.
Common causes of hydration for kidney disease patients are vomiting, diarrhea, fever, diabetes, frequent urination, etc. In case of mild dehydration, drinking more fluids to replace the lost can help ease the symptoms of dehydration. However in case of severe dehydration, it can in turn worsen the kidney conditions. Because dehydration can disturb the normal blood circulation in the body. There will be a sharp decline of blood flow to the kidneys and cause acute renal impairments. Therefore it is very necessary for kidney disease patients to pay more attention and have close monitoring of their fluid loss during vomiting and diarrhea so as to have early prevention and effective treatments.
The following are the symptoms and signs of dehydration in kidney disease patients. Knowing them can help you have an early detection so as to have early and effective treatment measures.
During dehydration, patients can have reduced urine output, dry mouth, muscle cramps, heart palpitations, lightheadedness, nausea, vomiting, etc. Dry mouth and dry eyes are often the early signs of dehydration. Once you find that you are dehydrated, take immediate measures to deal with this issue to prevent further deterioration and avoid extra impairments to renal functions.
Measures and treatments for dehydration for kidney disease patients:
For mild dehydration, oral rehydration solution can help. Since a lot of electrolytes and minerals are also lost during dehydration, simply supplying plain water is not enough. Besides, certain foods and drinks should be avoided such as coffee, cola, fruits juices, gelatins, etc.
For severe dehydration which can even be life-threatening, immediate medical treatment is needed. Intravenous hydration can supply the body with adequate fluids and necessary nutritions.
Our Treatment Effect
High creatinine level is dangerous to a kidney patient
Move the mouse to enlarge the picture
If you also want to reduce your high creatinine level, please look at this patient's report. When he was just hospitalized in our hospital on Dec 11, 2018,
His creatinine:1028umol/L,
urea: 39.7mmol/L
UA : 513umol/L
After a period of our treatment,
his creatinine:331umol/L, urea:16.1mmol/L
UA :325umol/L on Jan 5, 2019.
His condition was getting better and better. You can also get better.
For a CKD patient, you can choose Chinese medicine treatments to control your condition. your creatinine level can be reduced radically, symptoms can be alleviated and more importantly, your renal function will be improved. In this way, you can stay away from end stage kidney disease and avoid dialysis.