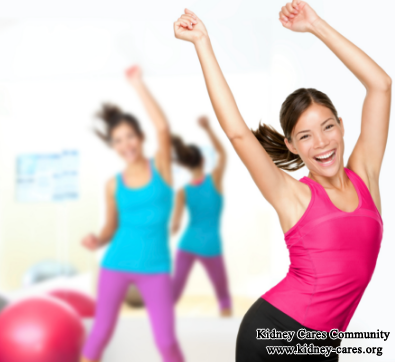 Life lies in movement. Exercise can enhance cardiopulmonary function and improve your immunity. It is important for general population. What benefits can kidney patients get from exercise?
Due to damaged kidneys, kidney patients will suffer from muscle mass reduction and physical activity deterioration if kidney function is not under good control and renal fibrosis progresses, skeletal muscle dysfunction leads to the risk of functional independence, complications and death.
What benefits can exercise do for kidney patients?
According to research, mild exercise can reduce the risk of death among kidney patients, decrease dialysis dependence and cardiovascular diseases. Besides, exercise can improve the muscle strength, cardiopulmonary fitness, body function and life quality of patients with kidney disease.
As for dialysis patients, exercises like aerobic exercise can improve life quality related to the function and health of the patients.
Many datas have shown that exercise can reduce death rate and it is very helpful for kidney patients. Besides physical benefits, exercise can also reduce depress and anxiety, as well as improve your psychological well-being.
No matter what stage of CKD you are in, exercise is important for your overall health. Be sure to consult your doctor before you start any exercise routine and work with your dietitian so you are eating a health diet. Working out, eating right and correct treatment go hand -in-hand.
If you have any question, you can leave a message below or consult our online doctor directly.