How To Prevent The Relapse Of Kidney Disease
2017-04-24 03:05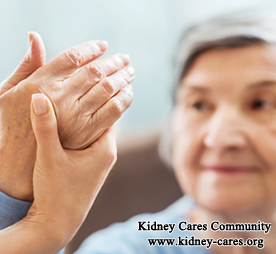 Kidney patients may choose different treatment methods. However, how to prevent relapse is also important. The following will give you some suggestion.
1. Avoid improper medication
Most medications need kidney's metabolism. If the medication you take is renal toxic, it can not only protect your kidney, but also stimulate your kidney and cause relapse. Before taking any medication, you had better consult the doctor.
2. Do not reduce or stop medicine by yourself
Most kidney patients take steroids but when they see the indexes are negative, they will reduce or stop the medicines by themselves. In this condition, their condition will relapse again. Therefore, when you want to stop medicines or not, you must discuss with your doctor. So does other medicines aside from steroids like hypotensive medicines. When proteinuria is relieved, most patients need to take persistant medicines so as to stabilize your proteinuria and protect your kidney function.
3. Take timely check up
As for kidney patients, they can take check up every 3 months including routine urine test, serum creatinine, urine protein quantity and blood pressure.
4. Follow a proper diet
Diet will be different in different stage. For example, in the early stage of kidney disease, patients need to consume more protein while patients need to reduce protein intake in order not to affect renal function.
5. A low sodium diet
A high sodium diet can cause relapse of proteinuria. Thus, kidney patients are suggested to follow a low sodium diet. Salt intake should not be over 3g every day.
6. Avoid infection
Infection can induce and worsen kidney disease. Therefore, it is very important to reduce infection. In daily life, you can do more exercise and follow a healthy diet.
If you have any question, you can leave a message below or consult our online doctor directly.