How To Nurse Kidney Disease Patients
2015-03-31 03:18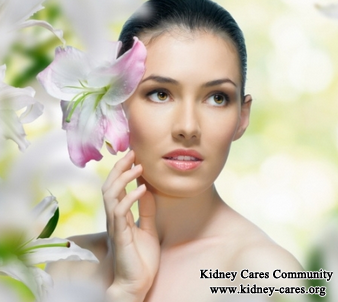 Aside from dialysis, chronic kidney failure patients will take western medicines and Chinese medicines. In particular, oral Chinese medicine and Chinese enema therapy have better effective treatment. Chinese medicine nursing care plays an important role in managing kidney disease. Through many years of experience and observation, we give you the following suggestion:
1. dietary nursing
Chronic Kidney failure patients should avoid bean products. They had better eat wheat starch and corn starch. The food for kidney failure patients mainly focus on vegetables. According to the level of kidney function damage, protein intake should be adjusted. Generally protein intake should not be over 50 g per day. As for swelling patients, they should follow a low sodium diet. If patients have infection, they should avoid spicy foods, shrimp and fish, and stimulating food.
2. mental healthcare
Chronic kidney failure is serious and has a long course so patients usually abandon themselves to despair. At this time, family members should courage patients to develop the confidence to overcome the disease, eliminate their worries and keep a good mental state. Only in this way can recover zang-fu and qi-blood's function. Besides, young people with chronic kidney failure should avoid sexual intercourse so as to avoid worsening medical conditions.
3. daily life care
The ward should ventilate and fill with sunshine, and change in temperature is appropriate, which helps avoid aggravating medical condition.
4. skin care
Chronic kidney failure patients usually have itchy skin and sometimes skin can be broken, so they should pay attention to skin care to prevent skin infection. Take bath regularly and the water temperature should be about 40 centigrade. This is good for discharging toxins and wastes to alleviate poor appetite, itchy skin and headache, etc.