Causes of Rapid Progression of CKD
2015-02-03 16:51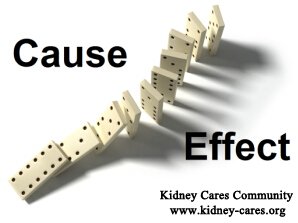 CKD can not be cured, which means it will develop to kidney failure sooner or later. For some patients, it takes take several months, while for some patients, it may take many years. What are the causes of rapid progression of CKD? Go on reading, you will find the answer.
Infections
When your immunity is low, it can not resist the invading bacteria and virus, so it is easy for you to catch respiratory tract infection and some other infections. They may trigger acute interstitial nephritis to add insult to injury. Besides, your body will produce massive antibodies to fight against those antigens. During this course, immune complexes come into being. They may deposit in the kidneys when they come into kidneys with blood circulation, leading to kidney inflammation, which may also worsen your kidney disease.
Fatigue
When symptoms disappear, CKD patients may think it is cured, so they go traveling, go working, or stay up. They may make you very tired so as to trigger the relapse of CKD. Besides, fatigue decreases your immunity, which makes you unable to fight against infections and some other aliments.
Medicine abuse
When you have infections, headache, joint pain and some other body malaise, you may use antibiotics, painkiller, NASID and some other medicine. Some of those medicines have renal toxicity. Therefore, you had better take it under the supervision of doctor.
High blood pressure
High blood pressure can speed up glomerular sclerosis and arteriolosclerosis so as to affect your kidney function. It can also impair your heart to threaten your life.
In addition, hyperlipemia, high blood sugar level, high blood calcium level, high uric acid level, persistent massive proteinuria, pregnancy and so on can all cause the rapid progression of CKD.
Now since you have know the causes of rapid progression of CKD, you should take preventative measures as early as possible. Only in this way can you avoid kidney failure and lead a normal life. We are running a specialized kidney disease hospital. If you need any help, please feel free to contact online doctor or leave a message below.
Our Treatment Effect
High creatinine level is dangerous to a kidney patient
Move the mouse to enlarge the picture
If you also want to reduce your high creatinine level, please look at this patient's report. When he was just hospitalized in our hospital on Dec 11, 2018,
His creatinine:1028umol/L,
urea: 39.7mmol/L
UA : 513umol/L
After a period of our treatment,
his creatinine:331umol/L, urea:16.1mmol/L
UA :325umol/L on Jan 5, 2019.
His condition was getting better and better. You can also get better.
For a CKD patient, you can choose Chinese medicine treatments to control your condition. your creatinine level can be reduced radically, symptoms can be alleviated and more importantly, your renal function will be improved. In this way, you can stay away from end stage kidney disease and avoid dialysis.