What Happens When Your Kidneys Shut Down
2014-06-16 08:03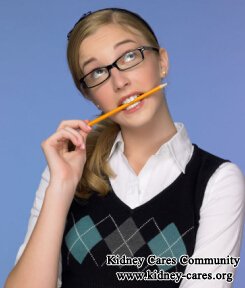 Kidney is an important organ in our body with multiple functions. What happens when your kidneys shut down? In the following, you will find the answer.
First, let's learn more information about kidney function.
-Discharging metabolites and the harmful substances from the body.
-Balancing the fluid in the body.
-Releasing hormones to help control blood pressure, produce red blood cells, and produce vitamin D to keep the bones strong and healthy.
Second, when your kidneys shut down, many things in your life will change.
*There are many symptoms, which can make you feel uncomfortable.
-Edema due to fluid and sodium retention and proteinuria.
-Proteinuria because of protein leakage from the body.
-High blood pressure due to abnormal RAAS.
-Anemia due to erythropoietin deficiency.
-Renal osteopathy due to vitamin D deficiency.
-Blood urine due to red blood cells from the body.
-Other symptoms, such as skin itch, muscle cramp, nausea, vomit, etc.
When your kidney disease develop to end stage renal failure, your whole body will be affected, such as respiratory system, cardiovascular system, intestinal tract system, etc. And then you may spend much money and time on dialysis or kidney transplant.
*You can not enjoy your life fully.
When your kidneys do not function well, you should pay attention to your diet. There are various diet restriction. For example, some food like red meat, cheese, coffee and so on should be avoided. Besides diet, you should avoid strenuous activity, such as football and basketball.
Some people say that It is not until kidneys failed that we begin to find out just how much they are responsible for. Therefore, you should protect your kidney function from now on. If you have developed kidney disease, timely and effective treatment should be received as early as possible. If you would like to know more information, please contact online doctor.