Can You Get Pregnant If You Have Kidney Disease
2013-08-15 14:53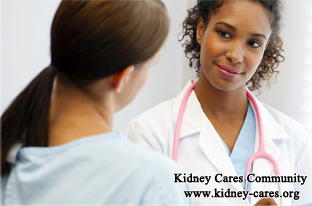 Can you get pregnant if you have kidney disease? Kidney disease is said to be able to affect almost every aspect of our life, so many patients wonder if they can still be pregnant with kidney problem. If yes, what they need to pay attention to?
Can you get pregnant if you have kidney disease?
As a kidney disease patient, one thing you need to know is renal disease can affect the outcome of pregnancy and also pregnancy can affect the progression of pre-existing renal disease. For a lady with serious kidney damages like stage 4 kidney failure and stage 5 kidney failure, she is generally not recommend to be pregnancy, as this may cause deterioration of her kidney condition. Also, they are running a high risk for miscarriage, severe hypertension, small babies and prematurity if they are on dialysis. However, for patients whose illness is controlled well and stays in early stage, they are allowed to give birth to a baby under the guidance of a doctor.
What attention is needed for pregnancy lady with kidney disease?
For a kidney disease patient, if she wants to be pregnancy, she must firstly make sure her illness condition is controlled well. Many medicines will be needed to put kidney disease under control, so remember to check every kind of drug you are going to take and make sure these medicine are harmless for your following pregnancy.
Talk with doctors about the preventive measures of antenatal complications such as hypertension and preeclampsia.
Have a close eye on kidney condition, once there are anything differently, talks with nephrologists as soon as possible about the following management. Also, you can talk with our online doctors about the problems you think you might encounter.
Low-dose aspirin like prophylaxis is usually needed to against pre-eclampsia.
Any further questions about pregnancy and kidney disease, please leave message to kidneyfailure@hotmail.com