What Is the Precaution to Take for Kidney Damage
2015-07-05 08:43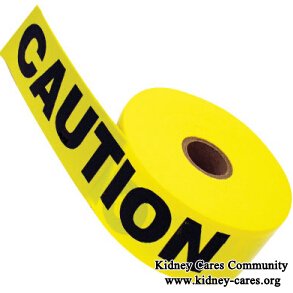 With Chronic Kidney Disease (CKD), nephrons are gradually damaged so as to make your kidney function decline. As a result, a series of symptoms and complications occur. What is the precaution to take for kidney damage? To know the answer helps you protect the remaining kidney function and lead a normal life.
Early prevention helps you protect your kidneys.
If you have high blood pressure, diabetes, chronic nephritis, nephronpyelitis and some other diseases, you should take treatment as early as possible to bring them under control. Because they can cause kidney function impairment.
If your kidneys has been moderately damaged, you should take the following measures to protect the remaining kidney function.
-Regulate the lipid metabolic disorders
-Moderate high quality protein intake can satisfy the need of body, while not putting extra stress on kidneys. Egg white, lean meat, poultry without skin and milk are all such kind of protein.
-Control your blood pressure
You should also avoid some factors that can worsen your kidney disease, such as infections, cold, over fatigue, etc.
If your kidney disease enters end stage, you should treat those complications and symptoms positively.
In ESRD, some complications may threaten your life, such as hyperkalemia, heart failure, severe metabolic acidosis. In such case, you should not only treat your kidneys, but also other complications. Dialysis and kidney transplant are the most common used treatment for kidney failure patients to maintain their life. But there are still some other therapies, such as Traditional Chinese Medicine to repair the damaged kidneys and improve kidney function.
What is the precaution to take for kidney damage? Besides the above aspects, you should communicate with your doctor regularly to adjust the treatment plan. You should also do some tests, such as urine test and blood test to have a close on your kidney function. For more information, you can leave a message below or send emails to kidneycares@hotmail.com.