Top 10 Early Preventions For Kidney Disease
2015-03-22 10:41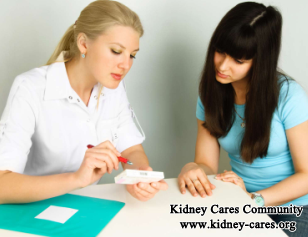 Kidneys are important excretory organs and play an important role in maintaining your internal environment stable. Once kidneys get something wrong and you are diagnosed with kidney disease, it will greatly affect your daily life and body health. Therefore, we need to take prevention for kidney disease. Well, how to prevent kidney disease?
Check ups for kidneys include routine urine test, kidney function and renal color ultrasound.
Experts suggest the following tips for early prevention of kidney disease:
1. prevent upper respiratory disease
If you suffer from upper respiratory diseases especially throat and tonsil streptococcus infection, you need to take effective antibiotics and treat the disease thoroughly.
2. Take painkillers carefully
Without the permission of the doctor, you must not take over-the-counter painkillers. If you need to take painkillers for a long time, you should take under the guidance of renal experts.
3. avoid eating and drinking too much
Too much plant protein intake will burden your kidneys.
4. avoid taking pills abusingly
Some medications may be renal toxicity and should be avoided.
5. Women with kidney disease must be careful about pregnancy
If a woman has kidney disease, she needs to ask her renal doctor if she can get pregnant or not. Before pregnancy, she should check her kidney function closely.
6. Kidney disease should be treated by professional renal doctor.
Do not find a quack doctor to prescribe some Chinese herbs. This may delay the best treatment time for treating renal disease and lead to many complications.
7. drink enough water and do not hold back the urine
You should drink enough water every day and urinate when you want. Kidneys in this condition are not easy to have stones.
8. control high blood pressure
9. manage diabetes
10. Take at least one physical check up for urine and blood pressure every year.
The above are top 10 preventions for kidney disease and we hope they are helpful for you. If you have any question, you can leave a message below or consult online doctor directly.