Overweight (Obesity) And Kidney Disease
2014-04-23 08:29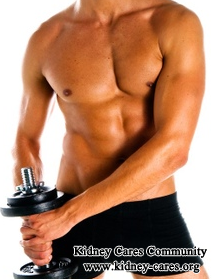 Overweight can do harm to kidney, causing kidney disease in the long term. Thus, preventing obesity is very significant for people in daily life. Then, some people with obesity may ask why obesity can lead to kidney disease, and here we will introduce it for you in detail, hoping helpful and useful.
Now let's get to the point:
1. High blood pressure
People with obesity are always very prone to high blood pressure , because blood vessels are filled with much fat, increasing blood pressure very easily. In the similar way, diabetes can also lead to high blood pressure. As is known to all, diabetes and high blood pressure are the most leading causes of chronic kidney disease. Thus, lowering high blood pressure is very necessary.]
2. Coronary Heart Disease
Coronary heart disease can also be very easy to happen on people with obesity. Due to much deposition of fat in blood, blood and oxygen are very hard to transport to parts in body including heart. Thus, if heart have anemia and anoxia, heart problems can occur easily like coronary heart disease or heart failure. By the time, because of heart problems, kidney can be affected, causing kidney damage.
The two factors are leading causes of chronic kidney disease for people with obesity.
As statistics show up, mass index in body (BMI, in kg/m2) of 23-24.9, 25-29.9, 30 even much higher has 29%, 58%, and 65% possibility of getting chronic kidney disease.
Then how to prevent CKD?
1. Control high blood pressure, lower high blood sugar, do test examinations regularly to prevent high blood sugar and pressure.
2. Taking some regular exercise can do good to people with obesity, losing weight and lowering high blood pressure.
3. Have a low fat diet in daily life.
4. Prevent heart disease
In a word, losing weight is very essential for people with obesity, and they should find some ways which are suitable for themselves. If you have any question of want to know more, please contact us freely. We are very pleased that we can help you.