Green Tea and Kidney Diseases
2013-01-19 12:56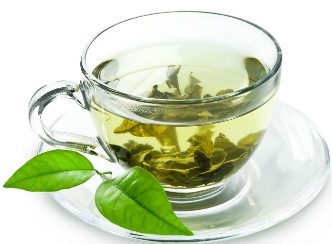 Green tea has a lot of benefits to human health such as anti-aging, relieving fatigue, etc and it has certain pharmacological actions on some diseases such as cardio-cerebrovascular diseases, cancer, kidney diseases and diabetes, etc.
Green tea has been used to treat various illness conditions and its good efficacies have been widely recognized. Green tea contains rich antioxidants called polyphenols which can help clear free radicals in the body so as to protect the cells and tissues.
Green tea has a lot of benefits to those that have kidney diseases.
Green tea can improve kidney filtration function so as to promote urination and at the same time discharge more wasteful products out of the kidneys and bloodstream. What is more, green tea also has the functions of lowering high creatinine level, blood urea nitrogen, uric acid and and promote the excretion of excessive glucose. By increasing urine output, the excretion of other wasteful products and toxins will also be promoted.
Drinking green tea can improve the body's immunity and prevent the formation of various carcinogenic substances and it can even directly kill the cancer cells. Enhancing immunity is very important for renal disease patients because more than 90% kidney diseases are due to immune disorder and immune dysfunctions. Improving immunity can help improve disease-resistance ability so as to reduce the possibility of cold and infections which are common risk factors for worsening kidney functions or inducing kidney disease relapse.
Green tea contains polyphenols which play important role in regulating lipid metabolism and preventing atherosclerosis.
Green tea and kidney transplant
Green tea is not proper for those that have had kidney transplant because they have to take drugs suppressing their immune system so as to lot their body receive the transplanted kidney. While green tea can help improve immunity which might be good for healthy person but not for kidney transplant patients. On the other hand, green tea has strong detoxifying functions and it will much reduce the efficacy of anti-rejection drugs.
Get free online analysis for your illness condition here. Choose any of the following tools to start instant communication with our experts.
Leave Message
Leave your problem to us, we are here to help you with free charge!