Can Kidney Patients Drink Carbonated Beverage
2017-07-14 09:08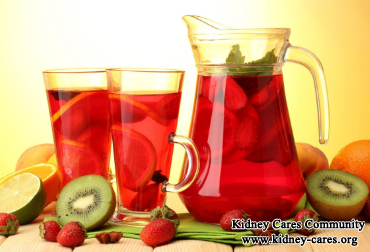 Most people like to drink carbonated beverage but as for kidney patients, they are not suggested to drink carbonated beverage. Follow us to see the detail.
Carbonated drinks will make your brain release dopamine. This substance makes you happy and this drink is welcomed by most people. Carbonated drinks contain sugar. People who drink most drinks with sugar have a higher risk for kidney disease. For example, if you drink two cups of cola, your kidney disease rate may be 2 times higher. The reason is:
Cola can reduce calcium in blood. In this condition, calcium ion is easy to form precipitate in kidney with other substances in urine. Kidney stones will occur.
Cola contains phosphoric acid. As for people with bad kidney function, phosphorus can not be excreted out of your body. This will worsen the disorder of calcium and phosphate.
Besides, kidney patients also are not good to drink functional beverage. Because this kind of beverage will elevate your blood pressure, speed up your heartbeat and cause arrhythmia. Some ingredients in functional beverages are not good for kidney disease. For example:
Caffeine will increase platelet aggregation, decrease endothelial function of blood vessels and disorder your endothelial function.
Moreover, kidney patients are also not good to drink juice. Because juice contains high calorie and more nutrients will be lost during the process of extracting juice from fruit.
In summary, kidney patients should pay much attention to their diet. A proper diet is able to slow down kidney progression and improve renal function. About more information, you can email kidneycares@hotmail.com or call 008618330110929.