Is Granola Good For A Person With Kidney Disease
2015-10-29 08:23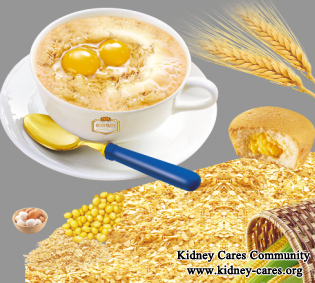 Is granola good for a person with kidney disease? As we all know, what you eat may help slow down kidney disease. Granola is an extremely popular breakfast and snack food with a wealth of health benefits. Well is it ok for kidney disease patients to eat granola?
The health benefits of granola are good for slowing down the progression of kidney disease and alleviating some related symptoms. Please see the detailed information as below:
1. Prevention of anemia
Anemia is a serious condition that affects almost all kidney disease patients. Anemia can result in excess fatigue, headache, cognitive malfunctions, depression and intestinal disorders. Granola contains a significant amount of iron which is an essential part of building red blood cells. So it helps alleviate many of the symptoms of anemia.
2. Reduce blood pressure
By being high in potassium and low in sodium, granola helps with hypertension by acting as a vasodilator. When blood pressure is reduced, the veins are loosened, stress on the system is reduced, and increased blood and oxygen flow can occur. This helps avoid further kidney damage and alleviate renal ischemia and hypoxia state.
3. Diabetes management
Diabetes is a leading cause of kidney disease. In terms of diabetes management, manganese content in granola is high, which is a regulator for blood sugar in the body and can stimulate or inhibit the release of insulin. By regulating the blood sugar levels, it can reduce the changes of kidney disease.
4. Prevent constipation
Granola contains dietary fiber which helps regulate digestion and prevent constipation.
Generally speaking, granola is good for a person with kidney disease. But it does not mean all kidney patients can eat granola. For example, if your reports show there is high potassium level in blood, you should limit or avoid eating granola, otherwise it may cause dangerous conditions like irregular heartbeat and heart attack, etc. Additionally, kidney disease patients also need to take medical treatment to repair injured kidney tissues and improve kidney function. Only in this way can you live a better and longer life. Any question, please feel free to consult our online doctor or email kidneycares@hotmail.com.